Instructors
Brian Wilson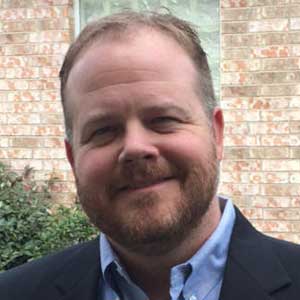 Brian Wilson, Owner and Course Director of Analytical Training Consultants, LLC began his career in the United States Navy as a nuclear submarine operator and training officer.  For 30 years Brian has worked in the energy industry and is a graduate of the Navy Nuclear Power Program and former certified nuclear welder assigned to USS Portsmouth SSN-707.  As engine room supervisor, Brian led and participated in (3) Operational Reactor Safeguards Examinations (ORSE) each evaluated as Excellent including (2) Battle "E" Efficiency Awards. Brian holds a B.S. Nuclear Engineering Technology from Thomas Edison State University.
Brian offers 25 years of experience and training using handheld XRF/OES/LIBS analytical equipment and has extensive hands-on knowledge of solutions that can improve the safety, productivity, and profitability of industry consumers. He focuses on handheld analytical techniques for the oil and gas industries as well as petrochemical, power generation and the manufacturing and fabrication industries that support the energy markets.
As an independent PMI business owner beginning in 1999, Brian was part of the evolution of handheld XRF offerings and was directly involved in increasing their presence in the marketplace as PMI and material compliance became more critical.
Brian held positions of increasing responsibility with Acuren Inspection in Houston, TX. As Subject Matter Expert and Operations Manager, he implemented a comprehensive PMI training program and developed techniques and procedures for specific field applications.
Brian led global business development efforts for Thermo Fisher Scientific and is currently with SciAps, Inc. as a subject matter expert and business development manager for global PMI/NDT markets.
Brian is an active API 578 committee member, authoring and presented at industry events such as the API Inspection Summit, PPIM, NACE, API Tanks Valve & Pipes as well as leading international PMI seminars in SE Asia, Europe, Mexico & Canada.
Analytical Training Consultants will continue to develop more training courses to meet the NDT and PMI market needs. Brian is committed to the advancement and continual education for the Oil & Gas industry for fulfilling the requirements for the OSHA instructions and requirements for Process Safety Management (PSM) of Highly Hazardous Chemicals.
More courses will be required for the API 578 PMI re-certification after the initial 3 years and each student will benefit in their updated and current knowledge of the different technologies and metallurgy. Continuing education in the industry is a high priority of Analytical Training Consultants.